PROJECT CARGO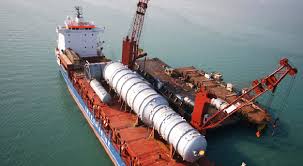 Seaways Marine Project Logistics provides professional and comprehensive services to meet all requirements for a successful project completion.

All Kinds of Cargo :
Seaways Marine project cargo services include shipments that are voluminous either by weight, size, quantity, or composed of complex components that must be disassembled, shipped and then re-assembled, We supply project logistics services to customers involved in the construction and supply of industrial projects, covering the needs of project owners.

Technical Support :

Seaways Marine technical department is available to assist shippers with pre-stow plans, lifting arrangements ocean transportation, air transportation, blocking and bracing, packing and crating, port selection, inland haulage including escort services and all permits, customs clearance, documentation and delivery and other logistics. Naturally, we have onsite supervision for each individual shipment to ensure a safe and efficient handling of cargo.

Many clients have awarded Seaways Marine urgent and time-sensitive shipments because of the trust the company has established in the market as a reliable carrier who delivers as promised, and on time

Our project handling capabilities include:
Site survey & feasibility studies (routes, weather, political climate) .
Full, part charter party's (air charters & time, voyage charters) .
Multi-modal transport (rail, tug , barge & heavy lift) .
Special equipment transport (flat racks, open tops, platforms & artificial tween deck solution) .
Freight negotiation (COA negotiation & long term rate validities) rfid .