Crew Change & Medical Services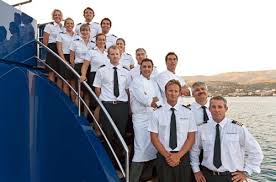 Crew Change & Medical Services :

Seaways Marine provides her clients with a smooth, secure and in time crew change service, as we arrange all necessary for both signing on/off crew as follows :

- Meet and assist at Airport.

- Obtaining entry visa upon arrival (via providing "OK TO BOARD" and /or invitation letter to the Embassy (to obtain visa prior arrival).

- Transportation from Airport to Port and vice versa .

- Signing on/off formalities and assist them till either joining the vsl or catch their flights .

- Arranging appropriate hotel accommodation (case needed) .

- Quick flight arrangements for the repatriated crew through our excellent travel Agencies .
Also we provide medical support to vsl's crew either by transporting the crew to the hospital or through arranging doctor visit on board (case needed) along with medications and medical reports.