CREWING AGENCY SERVICES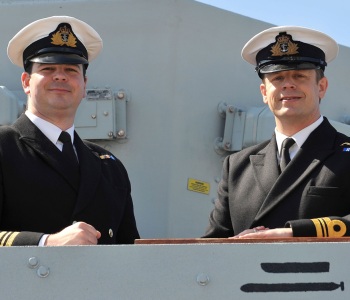 Seaways Marine - Egypt gives top quality personal service and tailor-made solutions to its principals through a motivated team and a deep maritime culture. We are proud to offer you the very best and most dedicated service for all the needs of a ship's call, both for port and shore handling operations with maximum efficiency.
We coordinate the visit from planning phase, liaising with port authorities and procuring supplies to order, through to being on hand throughout the entire visit to provide personal service to meet the needs of the vessel and crew.

The range of services Provided by our office, include:
Attendance of transit calls
Attendance of cargo operations – Loading / Discharging
Attendance as charterers / owners protecting agent
husbandry services meaning :
A vessel may require much more than simple ship agency services when in port. The need often arises for husbandry services whereas Seaways Marine - Egypt can provide a professional service during Suez Canal transit or Egyptian Ports and terminals.
The Services include , but are not restricted , to :
• Crew handling – meet & greet, hotel bookings, shore pass arrangements, etc. Service is rendered both inside and outside port.
Crew welfare – doctor, dentist, mail etc.
Spares clearance and delivery
Inward & outward clearance
Liaison with local authorities
Follow-up activities with workshops, contractors, etc.
Communication assistance
Transhipment of heavy lifts and other general cargo
Conveyance service – loading stores / spares / provisions / BA charts / Cash to Master
Ship's repair and dry-docking
Underwater cleaning & inspection
Marine surveying reports
We have excellent relations with SC authority and Port authority / immigration authorities, ensuring that clients' needs are given preference.

Security Team Services




Secuirity team & weapons Operation




Embarking & disembarking all security team at Suez Canal area & finish all formalities , transportation , immigration & port police.
Terminate all Procedure of accommodations for the guards until travel to country or vessel arrived.
All weapons restore in safe place at Suez Port under by UMS supervise and police of port.